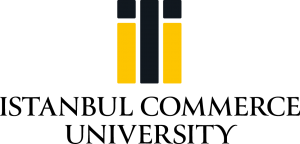 ISTANBUL COMMERCE UNIVERSITY LANGUAGE POLICY STATEMENT
Turkish should be the main language of instruction. The university does not commit students to use English or another foreign language in teaching or examinations, unless this is part of the subject and is defined in the course description. Furthermore students are expected to know and be able to use technical terminology in Turkish and English or another foreign language. The requirements concerning use of Turkish do not apply to foreign students on international programmes. Teaching should enhance students' language proficiency and scholarly writing skills. Istanbul Commerce University wishes to increase the number of subjects offered in English. However for international students and employees, Turkish language courses are offered by the university.
Workers in fields of research which are dominated by English should be able to communicate their knowledge in clear, intelligible Turkish. The number of courses given in English should increase and the number of registered students should, therefore, increase to encourage mobility and heighten the quality of research and education according to the objectives of the Bologna Process. Additionally the university should strive towards linguistic diversity and see to it that competence in languages other than Turkish and English is seen as an additional qualification for employment at the university.
Istanbul Commerce University should make itself visible internationally and information about the university and its activities should be available also in languages other than Turkish. All doctoral dissertations should include an abstract in English and an abstract aimed at the general public in Turkish.
Istanbul Commerce University aims to improve its national students' international communication skills in order to increase their possibilities of becoming known internationally. For this purpose, Life Long Center of the university should organize language courses both students and staff.  Especially in Master and Doctoral programmes, the university should be able to attract highly qualified international researchers and teachers.
Moreover, all teaching staff should be prepared to teach in English or at least teach bilingually with visual support in English and students should also be given the opportunity to include in their degree certificate, a statement about language(s) used in the courses. Together with this, Diploma Supplement should be issued in a widely spoken European language (in English), given automatically and free of charge to every student at all levels of education upon graduation.