Ertuğrul Partal, who is currently working as Senior Technical Consultant at Adm Electricity Distribution Inc. will give a talk on "Power Transmission and Distribution Systems" and share his valuable experiences in the field with the Istanbul Commerce University audience on December 1st, 2021, Wednesday, between 9.00 a.m. – 11.00 a.m. at C-307, Kucukyali campus, focusing majorly on freshman students enrolled EEE101 – Introduction to Electrical-Electronics Engineering course.
---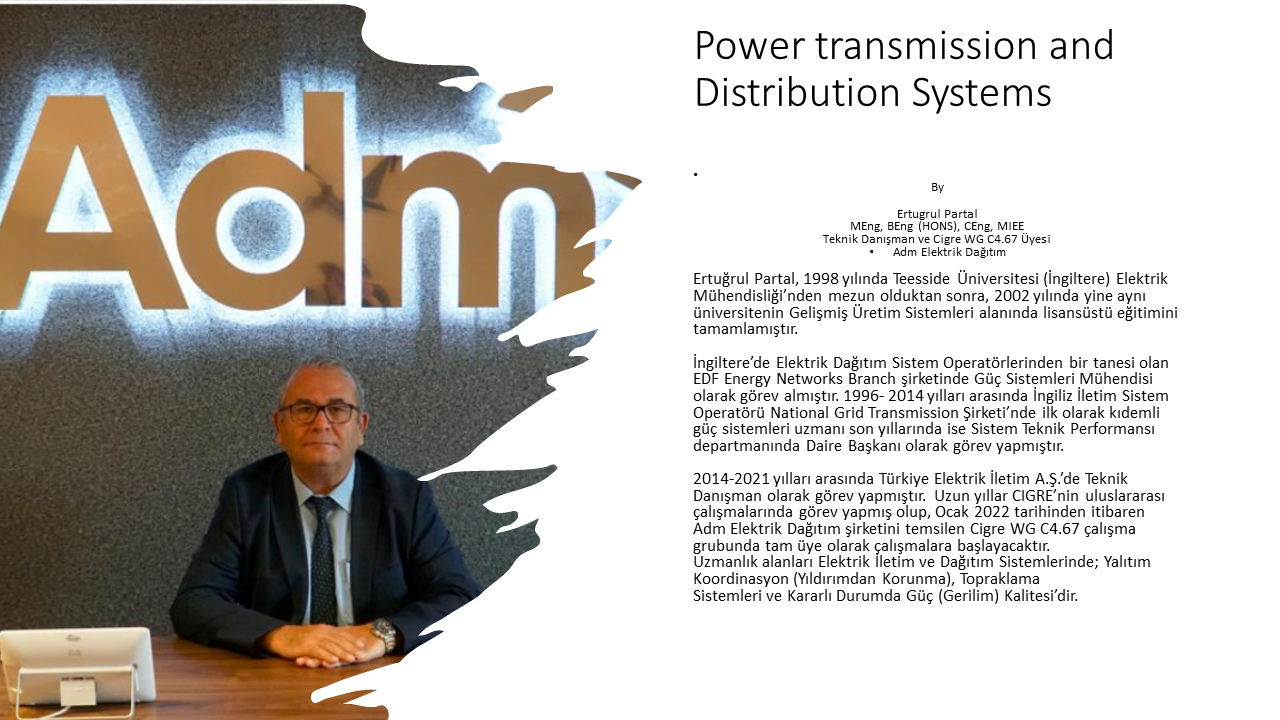 ---
After graduating from Teesside University (England) Electrical Engineering in 1998, Ertuğrul Partal completed his graduate education in Advanced Manufacturing Systems at the same university in 2002.
He worked as a power systems engineer at EDF Energy Networks Branch, one of the Power Distribution System Operators in England. During his career at the British Transmission System Operator, National Grid Transmission (National Grid ESO), between 1996 and 2014, he worked as a senior power systems specialist. Then, he served as a Department Head of the System Technical Performance Department.
He continued his career as a Technical Consultant at Turkish Electricity Transmission Corporation (TEIAS). He has also served in the international studies of CIGRE for many years, and as of January 2022, he will start working as a full member in the Cigre WG C4.67 working group, representing Adm electricity distribution company. He has expertise in Insulation Coordination (Lightning Protection), Grounding Systems, and Steady-State Power (Voltage) Quality of Electricity Transmission and Distribution Systems.
Guest: Ertuğrul Partal, Senior Technical Consultant, Adm Electricity Distribution Inc.,
Date: December 1st, 2021, Wednesday, 9.00 a.m. – 11.00 a.m. (GMT+3)
Venue: Istanbul Commerce University, Kucukyali Campus, C-307
Topic: Power Transmission and Distribution Systems