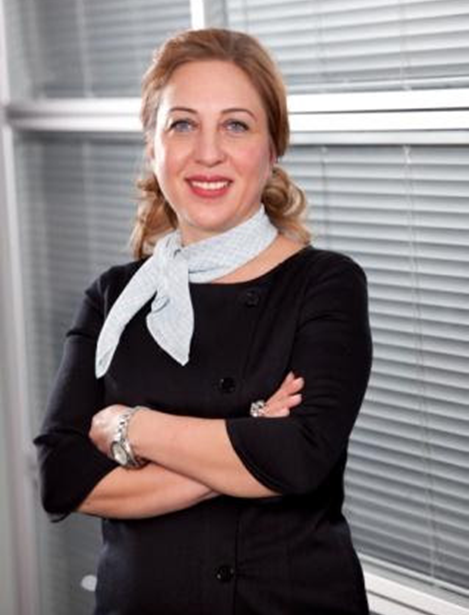 Sedef Karagöz, who is currently working as Deputy General Manager of Geothermal Operations at SANKO will give a talk on "Recent Technologies in Energy Production" and share her valuable experiences in the field with the Istanbul Commerce University audience on October 20th, 2021, Wednesday, between 9.00 a.m. – 11.00 a.m. at C-307, Kucukyali campus, focusing majorly on freshman students enrolled EEE101 – Introduction to Electrical-Electronics Engineering course.
Sedef Karagöz graduated from Middle East Technical University (METU) Electrical and Electronics Engineering in 1987. She worked as an assistant while studying for a Master's Degree in the same department. After graduation, she worked as a manager in the field of energy transmission and distribution, sales, production, and project management for 17 years at Barmek Holding. During this period, she also completed the METU Faculty of Business, Master of Business (MBA) program.
In 2003, Karagöz joined Siemens and carried out several managerial positions in various units operating in the field of energy. In 2013, she has become Energy sector leader and served as a member of the Executive Board at Siemens.
In 2021, she joined SANKO Enerji A.Ş. and she is working as Deputy General Manager responsible for geothermal operations.
In addition to corporate leadership and management training, she gained significant experience in process improvement, change management, strategy and innovation. Karagöz, who has been mentoring promising executive candidates since 2011, also serves as a leader and spokesperson in corporate initiatives such as "Diversity" and "Collaboration".
She continues to provide engineering and consultancy services as a founding partner in EPUS Mühendislik Montaj ve Ticaret A.Ş. (2015) and EcogridX B.V. in the Netherlands (2020).
Sedef Karagöz aims to increase the knowledge and experience of people working in the field and to direct the transformation and improvement in the business world.
Guest: Sedef Karagöz, SANKO Holding, Deputy General Manager of Geothermal Operations,
Date: October 20th, 2021, Wednesday, 9.00 a.m. – 11.00 a.m. (GMT+3)
Venue: Istanbul Commerce University, Kucukyali Campus, C-307
Topic: Recent Technologies in Energy Production