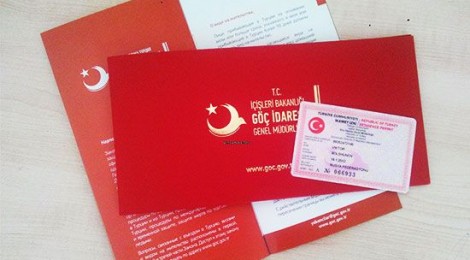 PROCEDURE FOR THE RESIDENCE PERMIT
For the Attention of International Students
The undergraduate and graduate students who have not yet submitted their residence permit or have extended their residence permit should hand in the photocopy of their residence permit to the Department of Student Affairs and the International Office by 25 November 2015.
Uluslararası Öğrencilerimizin Dikkatine
İkamet tezkerelerini henüz teslim etmeyen ya da ikametlerini uzatan lisansüstü ve lisans öğrencilerimizin, ikamet tezkerelerinin fotokopisini 25.11.2015 tarihine kadar Öğrenci İşleri Daire Başkanlığı`na ve Uluslararası Ofis birimine teslim etmesi gerekmektedir.
---
Please get an appointment on the online application system on https://e-ikamet.goc.gov.tr/

Complete the application documents listed on the link below. Fill in and sign the Income Letter and Insurance Commitment Letter.

Make the required payment to the tax collector's office and add the receipt to the application documents.
For information in Turkish, click

here.